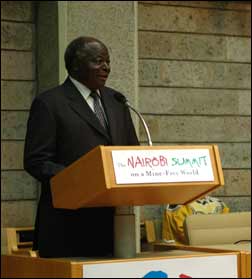 President Mwai Kibaki of Kenya was the first of dozens of high level political representatives to address the Nairobi Summit during its high level segment.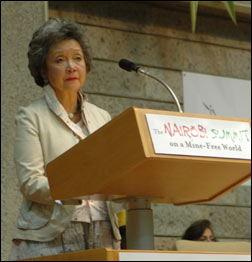 The Governor General of Canada, Adrienne Clarkson.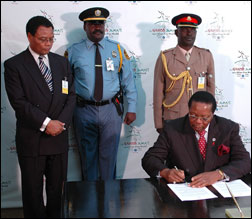 Bingu Wa Mutharika, President of Malawi.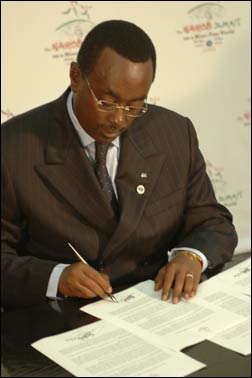 Bernard Makuza, Prime Minister of Rwanda.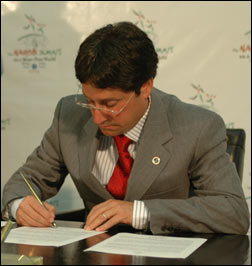 Francisco Santos Calderón, Vice President of Colombia.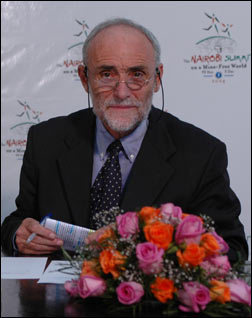 The President of the ICRC, Jakob Kellenberger, was the first high level representative of an observer delegation to sign the Nairobi Declaration's witness page.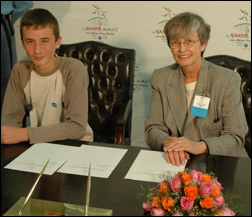 UNICEF Executive Director Carol Bellamy was joined by landmine survivor and youth representative Nikola Kokoruz in addressing the conference and in signing the Nairobi Declaration's witness page.
Photo credits: Neil Thomas / GICHD